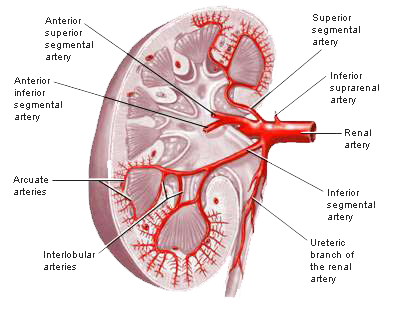 Kidney Cleanse
Kidney Cleanse
A kidney cleanse is a great way to avoid kidney stones, but how do they form? If you are dehydrated or have consumed lots of toxic substances, the urine that passes through the kidney can crystallize, forming mineral deposits or kidney stones. Drinking lots of sugary sodas adds to the stress of your system. If the stones become too big they can block urine flow, causing extreme pain in your lower back. A kidney cleanse helps these stones to dissolve, easing your pain, and can also prevent them from forming in the first place.
How the Kidney Works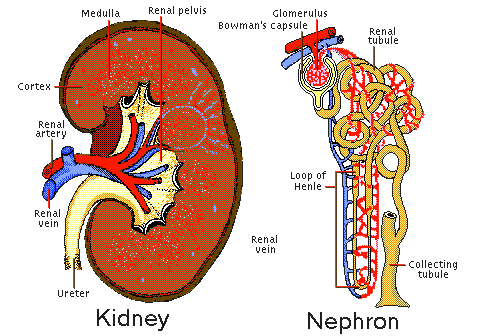 The duties of the kidneys are best described by calling them the filters of the blood. Your blood flows constantly through your kidneys to be purified or filtered. You might be surprised to learn that more than 500 grains of waste matter, acids and poisons have to be moved from the blood through the kidneys every 24 hours. You can easily see, therefore, that on this filtering and eliminating depends your health, to a very great extent. Let the kidneys fail to function properly and nature will call your attention to it right away. When your kidneys fail to function correctly you will feel depressed and tired, restless at night, and pains in the back will show up. There might be scanty urine or a desire to urinate frequently. Your head will ache and many other aches and pains will be making their appearance. You really cannot be surprised that you do not feel well. Just figure your kidneys would do only half the work and eliminate only 250 grains of waste, what will become of the other 250 grains? They will be carried back into your blood and poison your system. Watch, therefore, your kidneys and deal with even minor irregularity promptly.To avoid trouble be careful with your diet. Americans consume daily 80 grams of meat or nearly 3 ounces more of proteinthus attempting to dispose of about 35 grams more than we have capacity for. This overload gradually smashes the kidneys and throws them out of commission.
How to do the Kidney Cleanse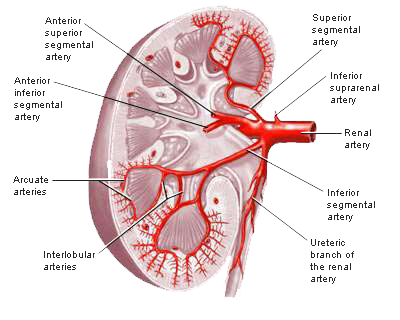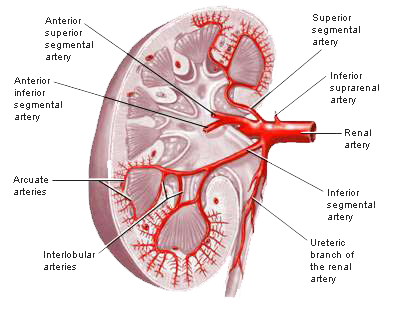 The kidney cleanse is a 3-day fast during which you must drink large quantities of distilled water and apple juice. You can drink up to a gallon of each, separately or mixed together. If you haven't tried a fast before, don't worry this cleanse is perfectly healthy. You may be a little hungry, but the apple juice will give you energy and help you feel more full. You can start checking for kidney stones immediately after your first drink of apple juice. Use a simple tea strainer to look for them – they might be very small so look carefully. Not everyone passes kidney stones on this cleanse, but even if you don't its very healthy and will prevent any future problems.
Herbs for Kidney Cleansing
Try the following herbs before or after your kidney cleanse.
Uva Ursi (Bearberry)
When taken orally, Uva Ursi transforms in the stomach into a compound with antimicrobial and disinfectant properties. It then passes down through the urinary system and so can also aid with urinary infections.
Parsley
Parsley detoxifies the kidney by flushing toxins out, and is beneficial in the treatment and prevention of kidney stones. Parsley contains a compound named Apoil, which has now been isolated and used in medication to treat kidney ailments and kidney stones. To make a Parsley tea, place 2 cups of water and 2 tablespoons of chopped parsley into a pot with the lid on. Heat the water to almost boiling, then turn off the heat. Let it sit for fifteen minutes, then strain the parsley out and enjoy the tea.
Nettles
Nettles are effective diuretics and anti-bacterials that can help to treat and prevent kidney stones. They are available as a tea or in capsules.
Kidney Cleanser Recipes
Here are two great kidney cleanse recipes. Just throw it all together in the juicer, then drink! You can also use a blender if you want it to be more like a smoothie.
First Recipe:
4 Stalks Celery
3 Sprigs Parsley
1 Cucumber
Half a lemon
Water
Second Recipe
2 Apples
4-6 slices Watermelon
Water
Kidney Cleansing Tea
A variety of teas are available that can help with a Kidney Cleanse. Watermelon seed tea and Celery seed tea are both powerful diuretics that increase your water intake and flush water more quickly through the kidneys.